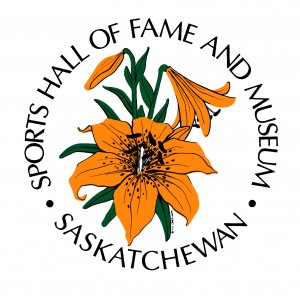 The Saskatchewan Sports Hall of Fame is a bastion of our province's rich sports history and the Hall's  progressive Board of Directors are working hard to move this cultural institution into a "must see" destination in Regina. Most recently a strategy has been developed and approved by the Board of Directors. This process was led by Trent Fraser who serves as Vice-President of the Hall. The Fraser Strategy process is founded in quantitative and qualitative research conducted by Trent through facilitations and interviews as well as scientific research that was outsourced by the Hall of Fame.   This is the very same process that underpins all strategy work done by Fraser Strategy and is the key to setting up companies and organizations (like the Hall) for success in the future.
The in-person facilitation process was a gathering of key volunteers, staff and some of the great inductees of the Hall. People like the great George Reed took the time to be part of the process as his experience with the Hall dates back to the 60's when he was playing football for the Saskatchewan Roughriders and working with Molson Breweries (where the Hall was originally housed). The facilitations were attended by such great people as legendary sports broadcaster Mel Isaac, who served on the Board of Directors many years ago, and Ted Jaleta, the motivational long-distance runner who was inducted into the Hall in 2005. These people sat side by side with many who have served as volunteers at the Hall for years and it made for some interesting and lively discussions. Together all of these community-minded people volunteered their time on a common goal – to see the Hall of Fame progress beyond its current state. This is exactly the intention of the strategic plan.
The real advantage for the Saskatchewan Sports Hall of Fame is that the staff has completely immersed themselves in the process and they are the driving force behind the implementation of the strategy and its tactical plan. The Hall has already hired a firm to create a new, dynamic and fully optimized website that will feature social media connectivity and exciting online lesson plans for elementary school curriculum throughout the province. The aesthetics of the Hall have also changed as the staff is already on its second new exhibit to the main gallery since the strategy sessions. Presently the sport of hockey in Saskatchewan is featured with new displays and artifacts that are sure to interest any avid sports fan.
STRATEGY is; A style of thinking, a conscious and deliberate process, an intensive implementation system, the science of insuring FUTURE SUCCESS.

Pete Johnson, Author
It should be noted that the implementation component of this process is key to ensuring its success. Keep your eye on this great Saskatchewan cultural institution – and be sure to check out their most recent newsletter – For the Record.