We have established in earlier posts that the new marketing environment tends to be a mix of traditional, non-traditional and online tactics centered around the concept that all will drive eyeballs to your online presence. It is this online presence that is the foundation of your marketing strategy and where potential customers garner the information on the products or services that you provide.
Certainly there are many tactics that can be employed from each format of advertising and over the next few posts I will share with you what I believe are the most effective. Keep in mind that I am a proponent of effective, efficient and measurable marketing spends – add this to the experience factor (grey hairs) and you formulate what could be considered a "tried and true" opinion. Still the caveat that I will place on the next few posts is that all of this depends directly on the client and the strategy/plan employed. The highlighted tactics are a great starting point once you have your marketing strategy in place.
Top 6 Online Marketing Tactics
1. Optimize your Website
Search engine optimization (SEO) can be done through a variety of methods including keyword targeting that increase your search rankings. Complete Web Sources of Florida reports that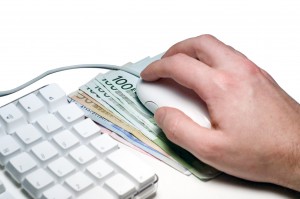 "of the people that use Google 79% go to the first five listings on page one of search results, 28% will go up to three pages and less than 10% will look at up to 5 pages". Consequently you can see the importance of a high ranking and it is imperative to the success of your website and ultimately your business.
2. Keep your Website Current
Ensure that your site is dynamic and timely by consistently updating  it with news of your products, service or people. Search engines like new content and you need to employ the many ways to keep your website fresh.
3.  Utilize Online Marketing Channels
Identify which channels your target market is using and dive into those options. Whether it is Linkedin, Twitter, Facebook, YouTube or services like Squidoo or a combination of them all – simply ensure that you participate in these social platforms as it will undoubtedly expand your reach.
4. Blog and Blog Lots
Blogging demonstrates your passion for your industry and by blogging in a consistent manner you will drive more eyeballs to your site.  Blogging  takes  commitment  but those that blog consistently will reap the rewards. I found this 3 minute video on YouTube and it speaks to the importance of blogging and gives some useful tips as well – enjoy…
5. Pay-per-click Advertising
This form of online advertising allows companies to control where their adverts are displayed, when they are shown, and the budget they are willing to spend.  It is highly cost-effective if done properly and search engine services such as Google, Bing or Yahoo provide listings on a per-bid basis. Please note that this is in addition to their respective 'natural' search results (which are still powered by a combination of keywords found on your site). Pay-per-click ads require experimentation and analysis and over time any website can discover the keywords that work best for them.
6. Create Videos for your Website
Videos are becoming more important as people tend to click on links with videos more than those without –  even if the video link is ranked lower. Videos are a great way to show your passion and personality along with your products and/or service. It also gives you another marketing channel (your very own YouTube channel) which expands the reach of your online presence.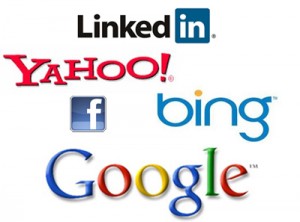 Should a company move forth and employ these six tactics then they would be well on their way to increasing traffic to their website. Certainly there are many more tactics available that feed people back to your site such as online contesting, newsletters and online published articles but the objective here is to find out what works best for you and your company. Experiment and measure your online tactics in order to make decisions that will eventually maximize your online presence.